Union Station, built in 1939 for the Union Pacific, the Southern Pacific, and the Atchison, Topeka and Santa Fe - considered to be "The last of America's great rail stations." Designed by the father and son team of John Parkinson and Donald B. Parkinson. Spanish Colonial, Mission Revival, Streamline Modern, mixed - add some Moorish and Aztec details, and travertine marble. You've seen it in many movies. Photos from Tuesday, August 16, 2005.

A photo album of twenty-eight shots here, including shots of one of the many locomotives here built by my friends in London, Ontario. Almost all the Los Angeles Metrolink locomotives were built there.
The front door, so to speak...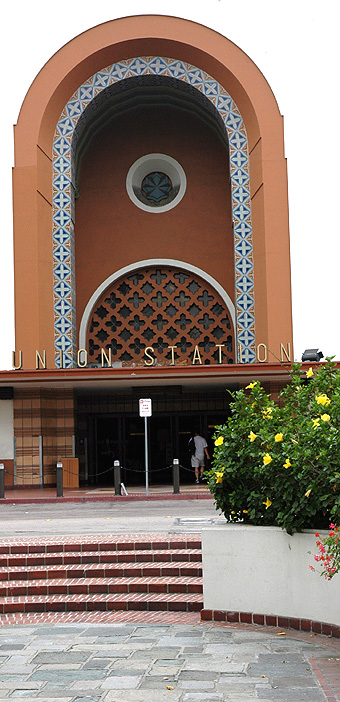 Beside the front door, the clock tower (think Hitchcock) -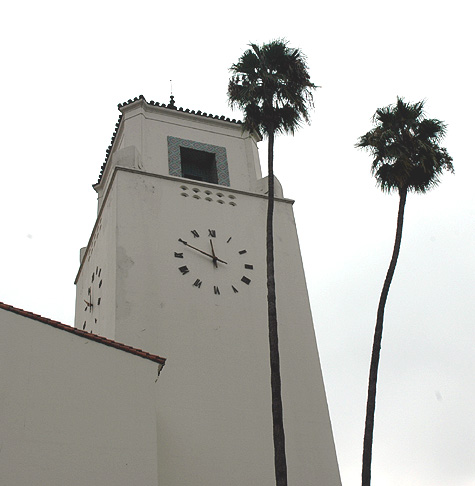 Arched windows with symbols ...
Enter and buy your tickets...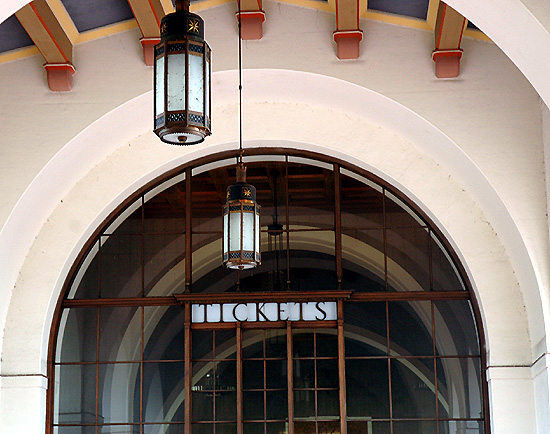 The old restaurant - architect Mary Colter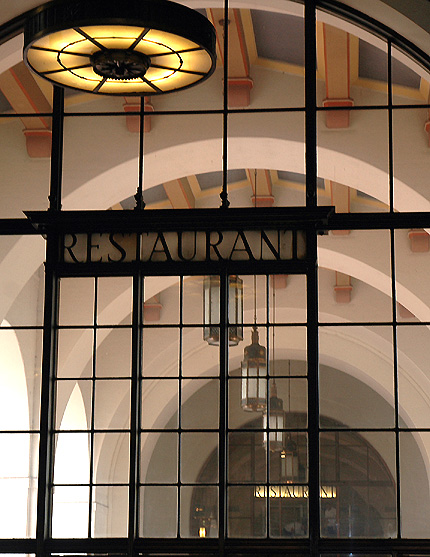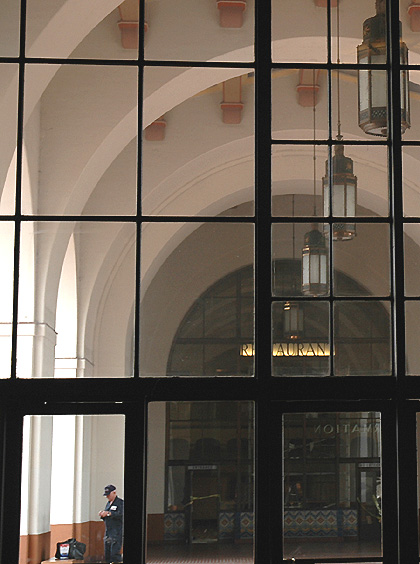 Empty Spaces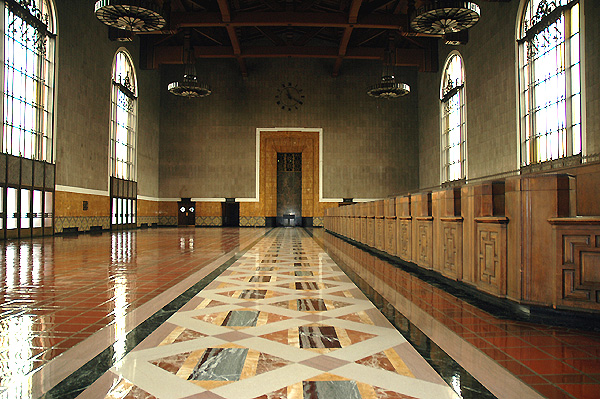 One of those Canadian locomotives from GMLG ...