While preparations for the various Super Bowl Sunday parties were being made, the members of the Los Angeles Shelby American Automobile Club used the opportunity to take the long scenic route from the Pacific Palisades area out to Malibu for a pre-game meal at the Malibu Inn.
The club members are fans of the various Ford Motor Company performance vehicles, mostly from back in the sixties, which were developed and raced under the tutelage of Carroll Shelby.
The club pre-game event also included Ford owners who prefer the current GT model.
(The Just Above Sunset columnist signed out for one of the digital cameras and tagged along to take some pictures of the vehicles in pristine condition. When he turned in the pictures presented here, he immediately suggested that the editor and publisher apply for a press credential so that he could cover this year's installment of the Le Mans race in France, which no longer includes a "Le Mans start." The request got a "we'll get back to you on that" response.)
__
The Superbowl Sunday cruise to Malibu gave club members a chance to see some of Los Angeles County's less urbanized areas.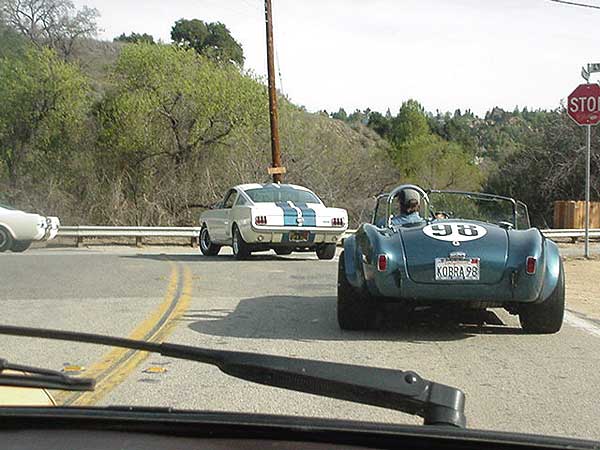 What do you think members of the Cobra Club talk about?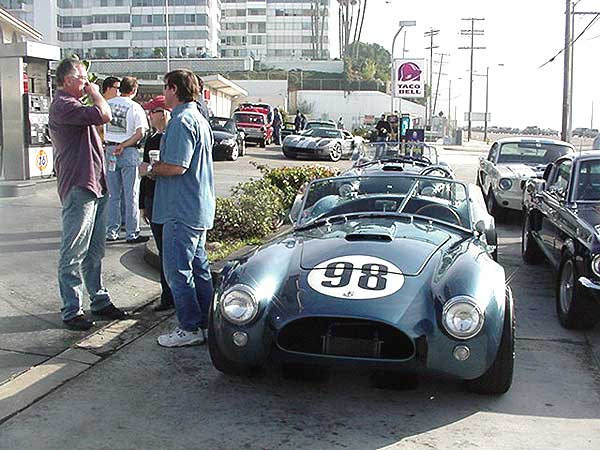 It's not often you get to see two Ford GT's together on the street.
An eclectic blend of cars stops at a scenic overlook on the way to Malibu.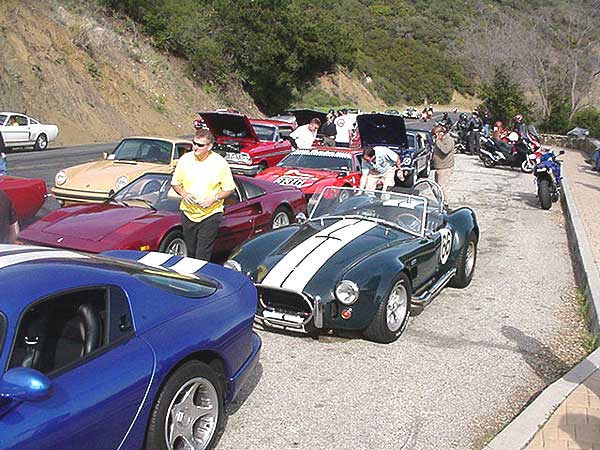 The scenic splendor of Southern California is ignored while checking under the hood of this Cobra.