Note: These are digital photographs I snapped using a Sony Mavica digital still camera (MVC-FD-88) with built-in digital zoom (telephoto). Feel free to use them as you will. If you use any of these photos for commercial purposes I assume you'll discuss that with me. Note: These are thumbnail previews. To see a full-size high-resolution version of a particular photograph click on the "thumbnail" image. You will see the full image in a separate window.
___________________________________________
Friday around noon at Venice Beach – and you get surfers, and one who seem to need to get back to the office….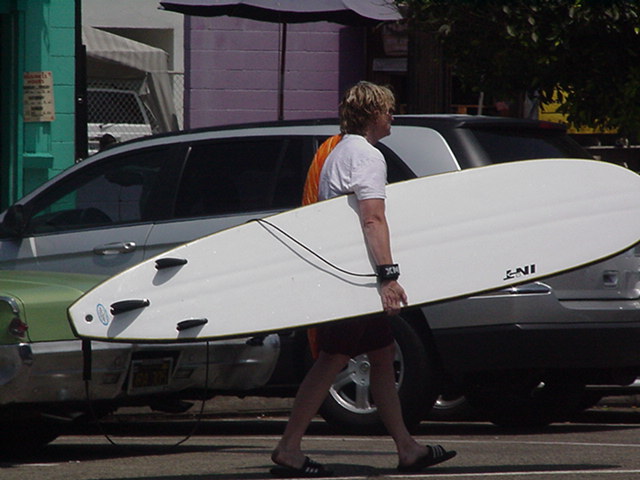 Baywatch wasn't ALL fiction. This is a real truck – just what it seems – waiting for David Hasselhoff to jump in and zoom off to someone's rescue…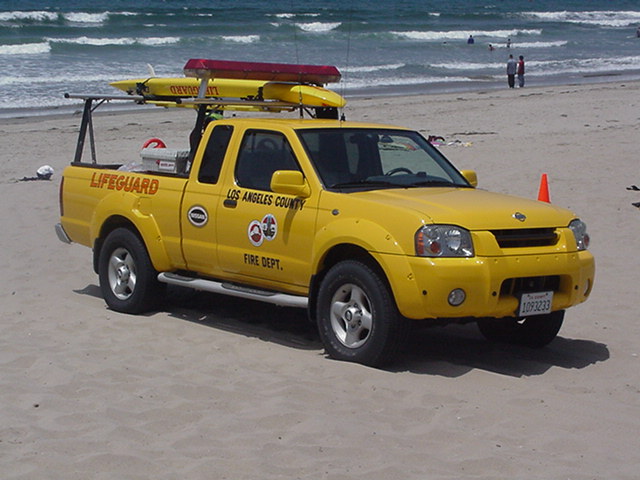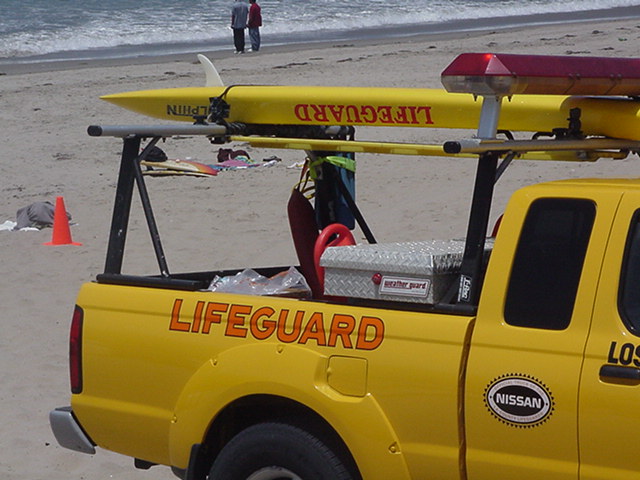 For the traditionalists, Venice Beach, just like Paris, has gargoyles – and they have been around since, well, since 1976 – and that's a long time ago out here. And you get this neat lion too! (At 12 Washington, a restaurant named that because, well, that's the address.)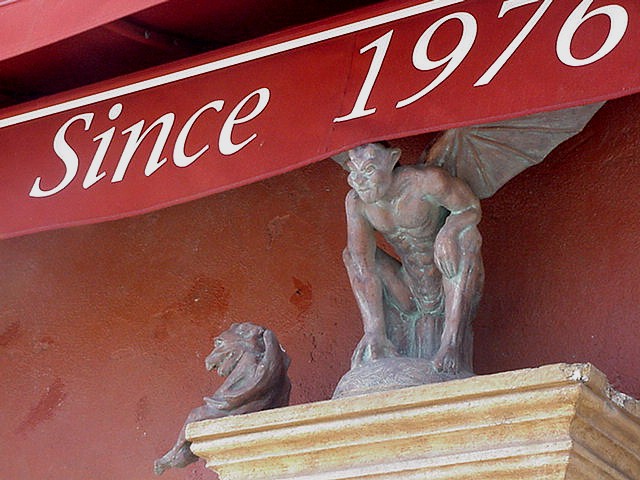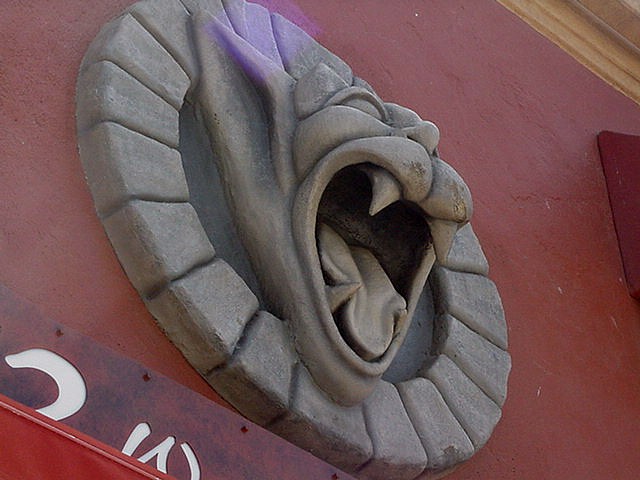 Nearby, a wooden woman with a chain around her ankle because you might want to take her home with you….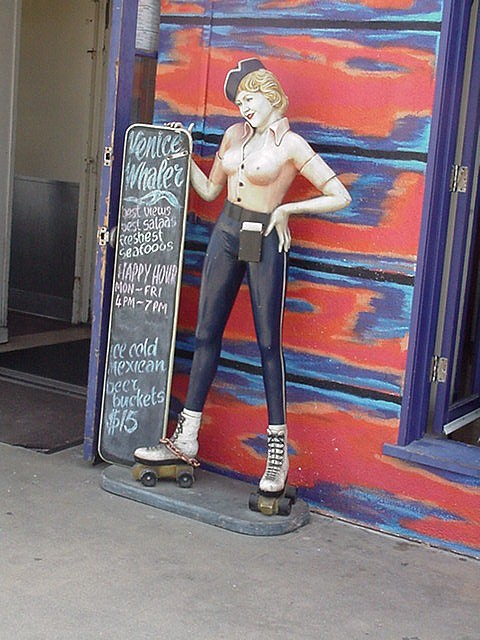 But there is a lot of graffiti – even on stuff that moves!
In the residential sections, a house shaped like a ship (of course), Hawaiian Wood Rose in bloom, and a man quietly washing windows.