Note: These are digital photographs I snapped using a Sony Mavica digital still camera (MVC-FD-88) with built-in digital zoom (telephoto). Feel free to use them as you will. If you use any of these photos for commercial purposes I assume you'll discuss that with me. Note: These are thumbnail previews. To see a full-size high-resolution version of a particular photograph click on the thumbnail" image. You will see the full image in a separate window.
___________________________________________
See Joy Childs' item – August 22, 2004: Affirmative Action Should Not Keep Me From the Movies – regarding the Silent Movie Theater on Fairfax, a block south of Melrose out here in Hollywood. Here it is with a picture of one of the ghosts that haunts it, standing guard.
And the displays out front show the theater in the early thirties, when someone decided there was still a market for silent films aftre talkies came along in 1929 – Old Time Movies, even then.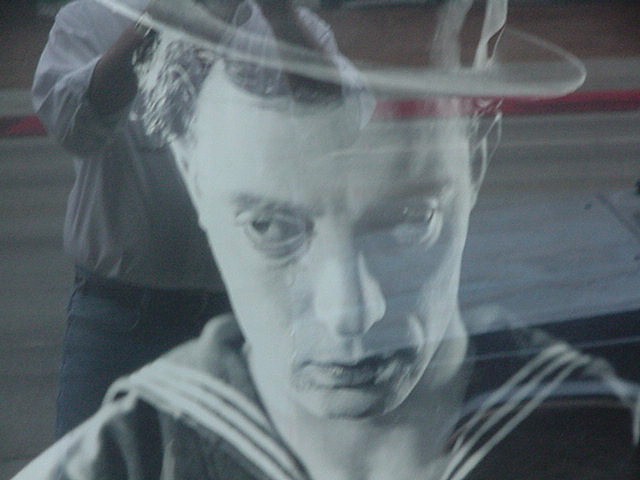 Then there is the Avalon, one block north of Hollywood Boulevard, on Vine Street. It's got detail. But it is across the street from the Capitol Records Building - built in the in the early sixties to resemble a stack of 45-RPM records.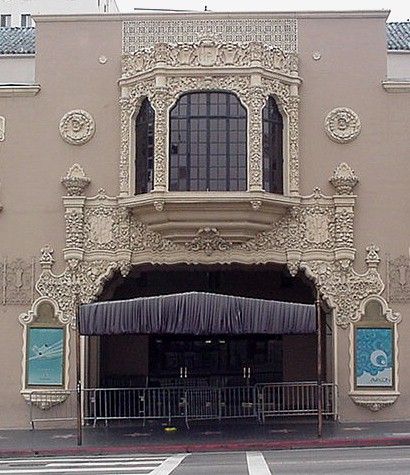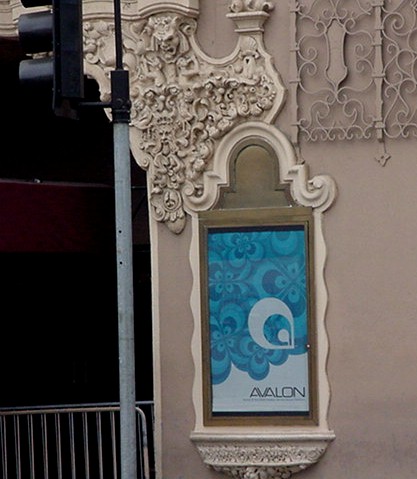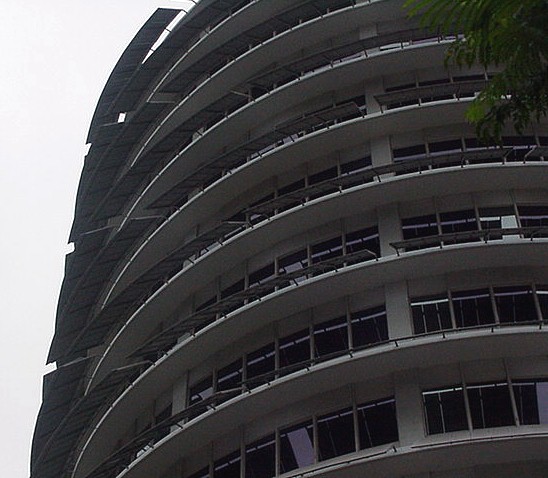 Down the street – these two ghosts from the Tarzan movies that perhaps should have been silent, given the dialog.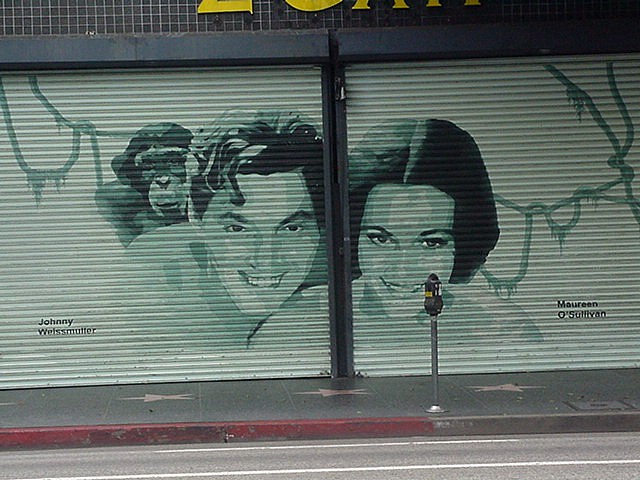 And what live theater is about now in Hollywood, the Open Fist – a few steps south of Hollywood Boulevard on La Brea. No class.