Note: These are digital photographs I snapped using a Sony Mavica digital still camera (MVC-FD-88) with built-in digital zoom (telephoto). Feel free to use them as you will. If you use any of these photos for commercial purposes I assume you'll discuss that with me. Note: These are actually thumbnail previews. To see a full-size high-resolution version of a particular photograph click on the image. You will see the full image in a separate window.

_________________________
At the southwest corner of Hollywood and Wilcox, the famous "You Are a Star" mural by Tom Suriya.
The wide shot…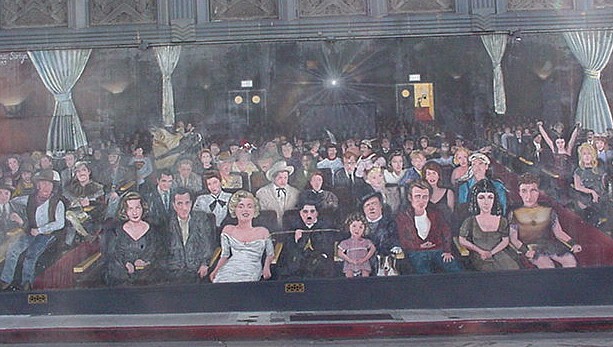 In the front row, famous stars, and behind them, everyone from Woody Allen to Al Jolson in blackface…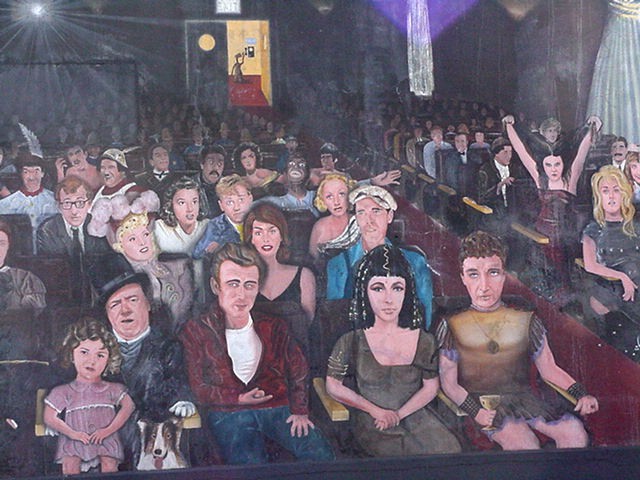 The dancers… with Superman on one side, and on the other side, Joan Crawford on speed.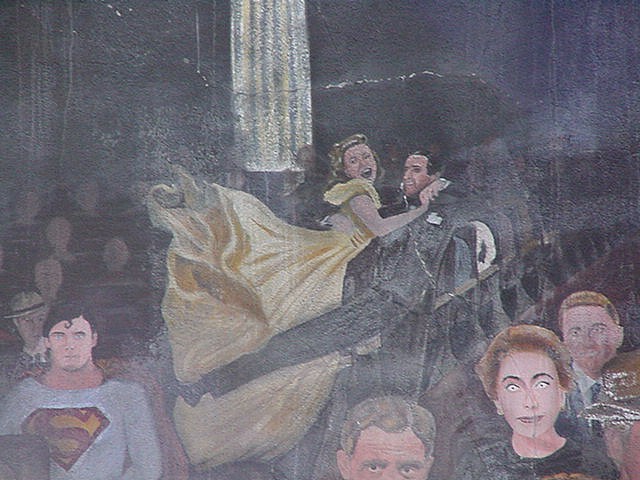 A few blocks up the hill, on the south side of the Capitol Records building, Richard Wyatt's "Hollywood Jazz" – with Nat and Ella and Miles. As you see, it under repair at the moment. But the van parked there Sunday morning adds a nice touch.
Richard Wyatt's "The Muralists" – at Hollywood at Hudson. The conceit is that the guys painting it are Laurel and Hardy. "The Muralists" also needs some work.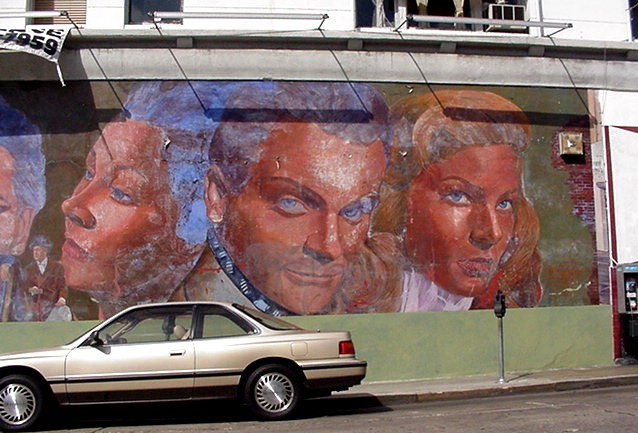 Inspired? This wall is next to "The Muralists" – set back from the street – so you should get out your paint, ladders and tarpaulins and make the call, now.
Another shot of the Hollywood High "Portrait of Hollywood" mural – Eloy Torrez, 2002.
An art-deco whimsy – high on the face of the Avalon Theater, on Vine a block north of Hollywood Boulevard, this conquistador keeps an eye on the gringo traffic.