Sunset Boulevard Noir
A foggy Sunday dawn on Sunset Boulevard - and Johnny Depp's club, The Viper Room, looking seedy. Yep, this is the sidewalk where River Phoenix died of a drug overdose. The chalk body outline is long gone. Across the street at the Key Club they take out the Saturday night trash. That's a few doors down from the psychic that can tell you about all this.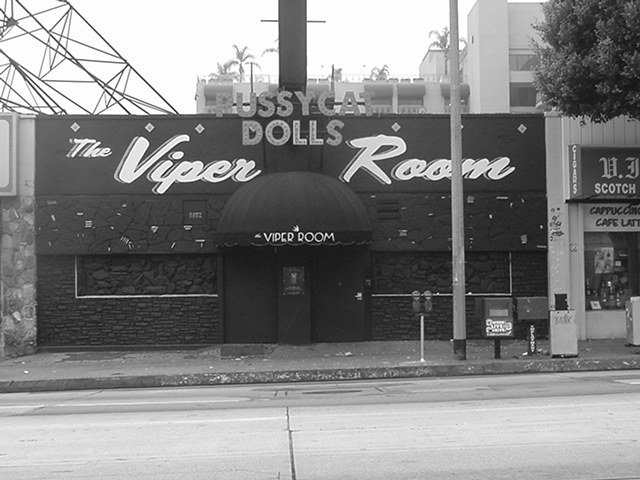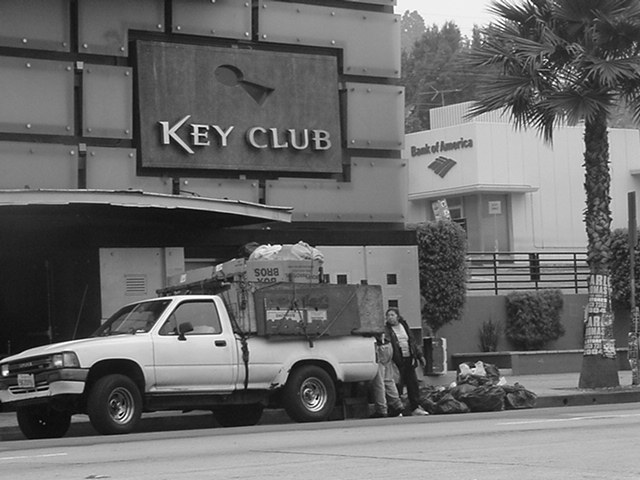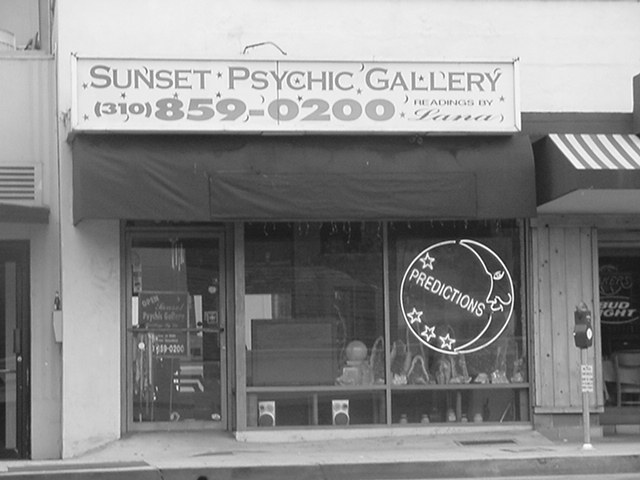 Just down the hill in the morning dawn fog, looking seedy, Frank Sinatra's favorite restaurant, Dan Tana's – next door to Doug Weston's Troubadour, where Peter Paul and Mary were discovered (times indeed have changed) – a few steps away from another psychic (there seem to be a lot of these) and Rage, the place to go if you're a gay exhibitionist.

And further down the street a place where you can study acting, if that's your thing.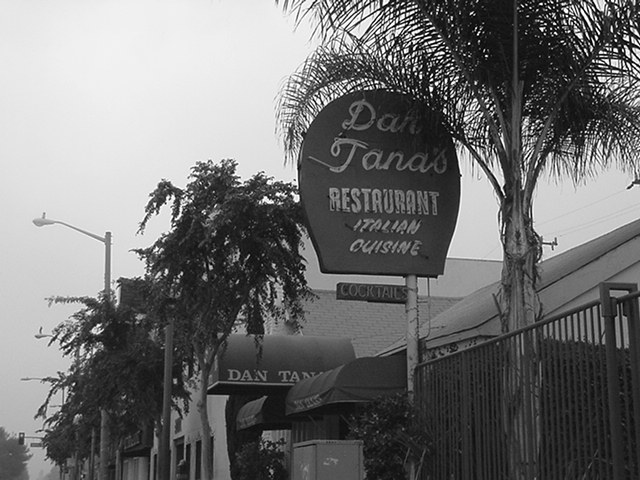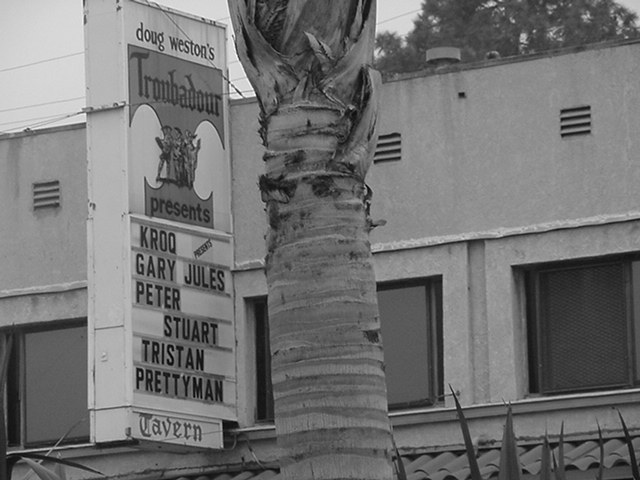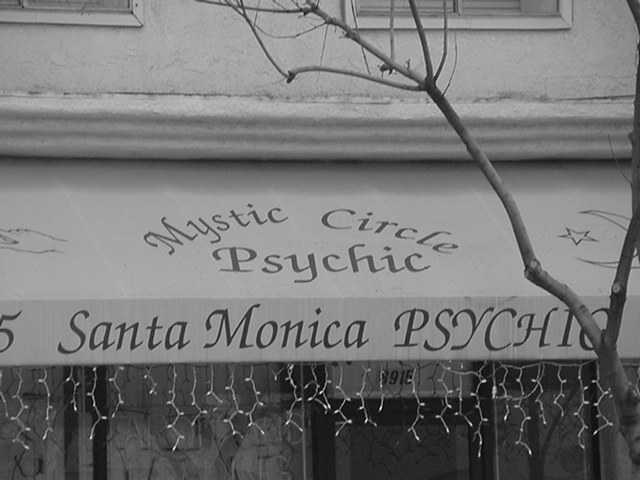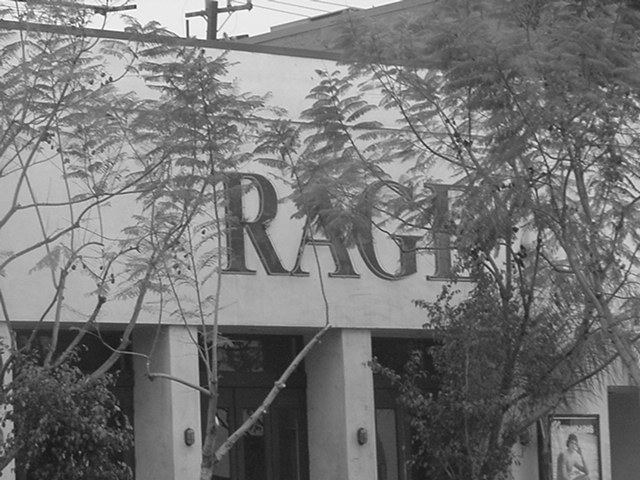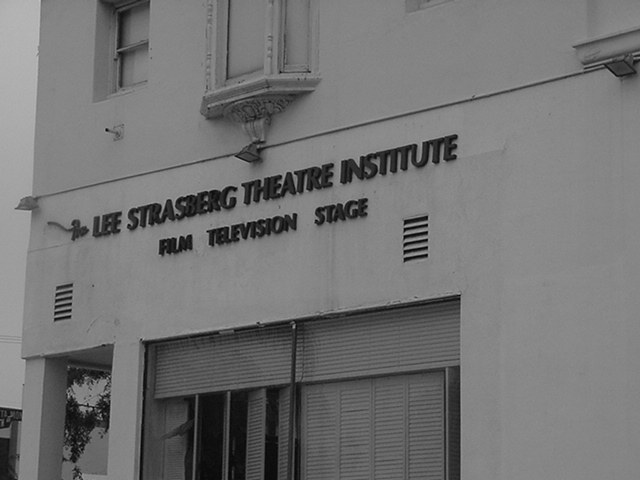 Back up on Sunset Boulevard you can have breakfast at Mel's Diner, if you like second-rate imitation of the situation comedy Happy Days, which itself attempted to simulate the fun-filled fifties.

Some of us don't remember to fifties that way, but a lot of tourists stop here.

Across the street to the east is the famous Skybar, which used to be trendy (celebrities periodically showed up).

Further east is the famous Chateau Marmont, where a number of famous people have lived – and where a few of them died.

Parking at the bar there is relatively cheap, for the Strip.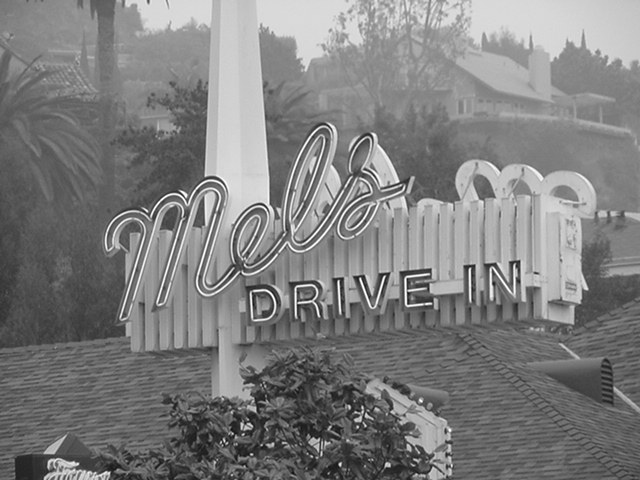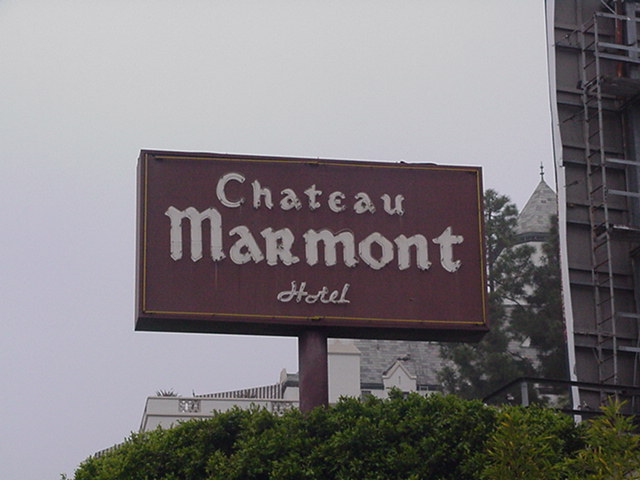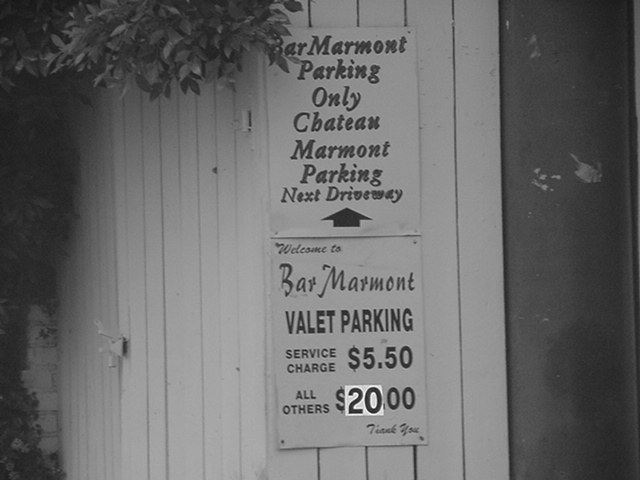 But further east on Sunset Boulevard things turn a bit stranger still...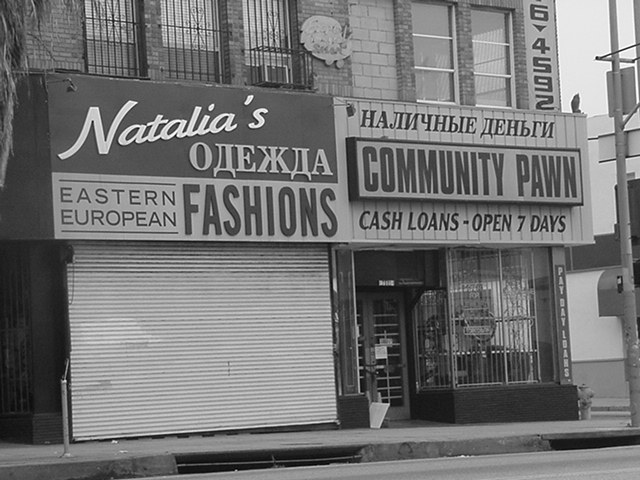 ___________________
From last week's home page...
By my front door, Sunday afternoon...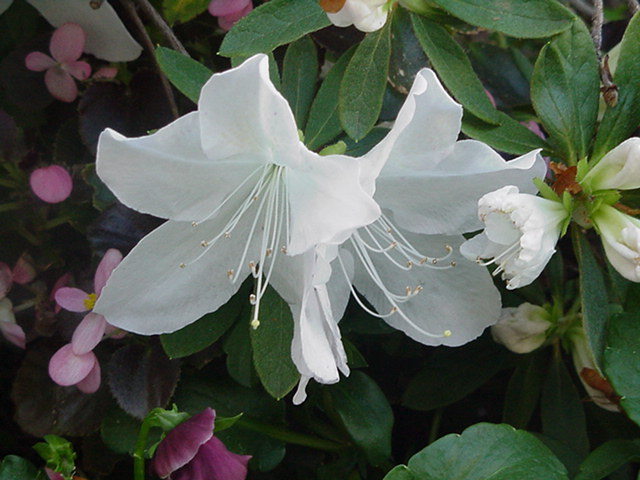 Copyright © 2003, 2004, 2005, 2006 - Alan M. Pavlik
_______________________________________________
The inclusion of any text from others is quotation
for the purpose of illustration and commentary,
as permitted by the fair use doctrine of U.S. copyright law.
See the
Details
page for the relevant citation.
This issue updated and published on...
Paris readers add nine hours....
________