Note: These are digital photographs I snapped using a Sony Mavica digital still camera (MVC-FD-88) with built-in digital zoom (telephoto). Feel free to use them as you will. If you use any of these photos for commercial purposes I assume you'll discuss that with me. Note: These are actually thumbnail previews. To see a full-size high-resolution version of a particular photograph click on the image. You will see the full image in a separate window.

_____________________________________
Sunday morning in the other Los Angeles – Sunset Boulevard in Echo Park…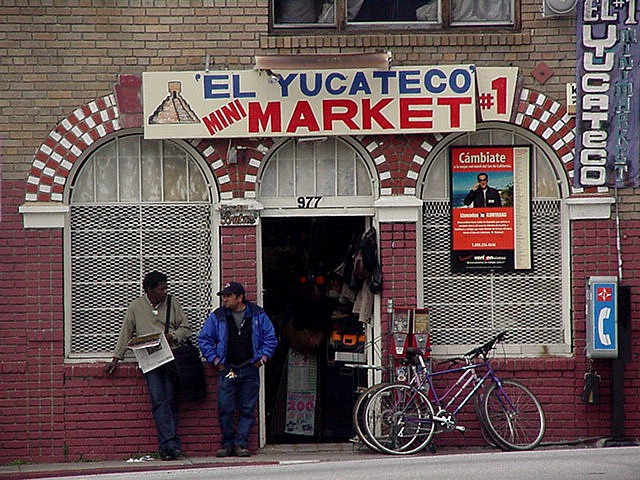 And nearby, a sexy door…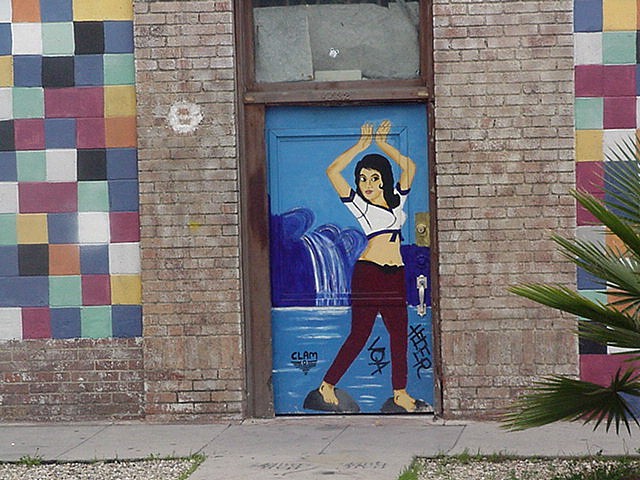 Up the street, Monkey Service, part of Uncle Jer's place…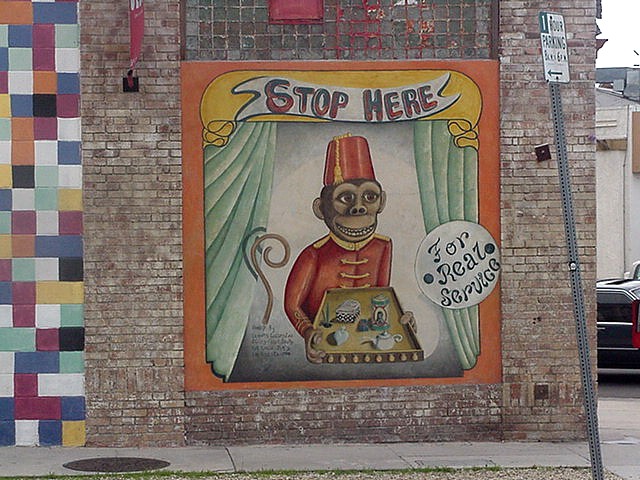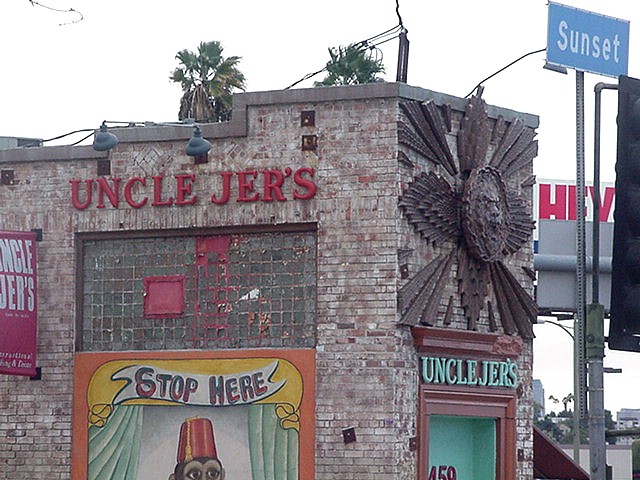 __________
Architectural Detail –
One more Art Deco building from the thirties – Sunset and Western at the east end of Hollywood….
The two stone men at the top, and a row of other stone folks, with the one on the right quite unhappy…
Above the door, one wonders what this fellow is thinking. Perhaps he's worried about the upward facing floodlight just above his head.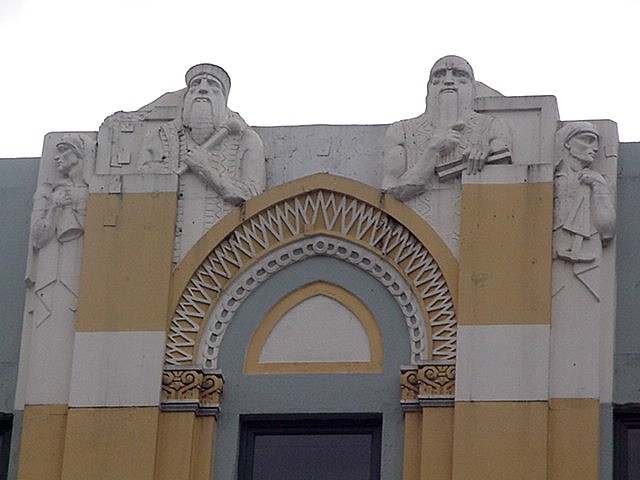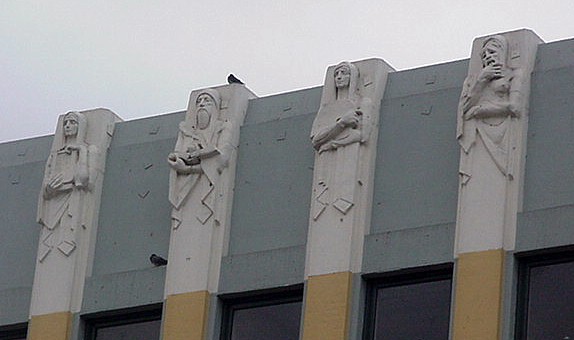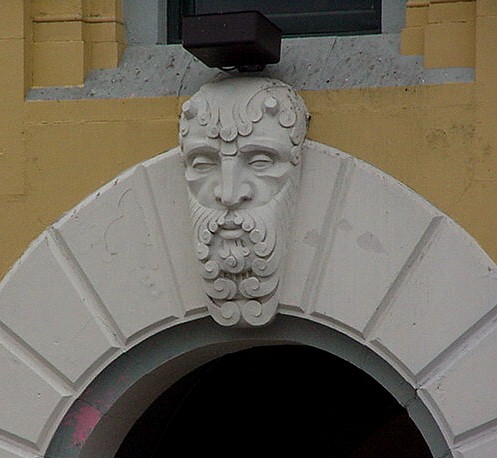 Detail of one of the balconies…. They seem to be making a movie here. The director with the megaphone could be Oliver Stone. His new film is a bit controversial, with the two guys liking each other a tad too much. See this -
In Oliver Stone's three-hour drama, "Alexander," Colin Farrell, as the fourth-century Macedonian conqueror Alexander the Great, has a number of tender love scenes with his best friend, Hephaistion, played by a long-haired Jared Leto. In the film, which cost about $155 million to produce, Alexander is also married to Roxane, played by Rosario Dawson, but the marriage takes a back seat to his passion for his boyhood friend.
Yep, that's the movie being filmed here.