Note: These are digital photographs I snapped using a Sony Mavica digital still camera (MVC-FD-88) with built-in digital zoom (telephoto). Feel free to use them as you will. If you use any of these photos for commercial purposes I assume you'll discuss that with me. Note: These are actually thumbnail previews. To see a full-size high-resolution version of a particular photograph click on the image. You will see the full image in a separate window.

______________________________________
Hollywood Boulevard has the usual movie-related decorations up now. You've seen these in movies – for example, the final chase scene in
Lethal Weapon
where the car blows up right here in front of Musso and Frank (see the bottom of the page
here
for a discussion that place).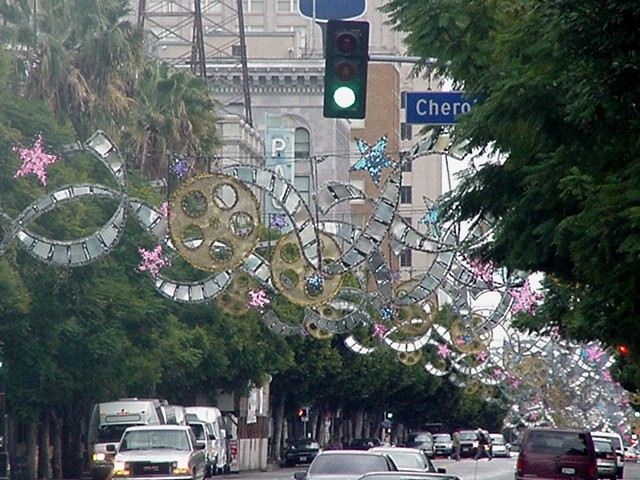 Mixed messages – as Hollywood doesn't really do Christmas very well at all…

A juice bar all decorated for Christmas – a few steps south of Hollywood and Vine where you find the usual stars in the sidewalk.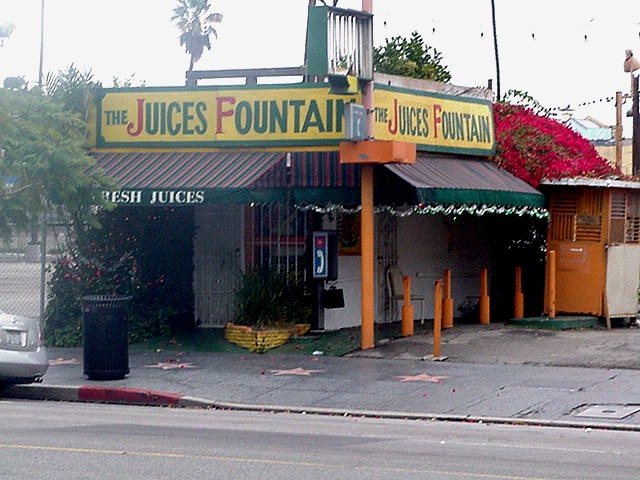 And at Sunset and Vine, the dancing lampshades, for the season….