If you use any of these photos for commercial purposes I assume you'll discuss that with me. Note: To see an actual-size high-resolution version of a particular photograph, click on the image. You will see the full image in a separate window. These were shot with a Nikon D70 – lens AF-5 Nikor 18-70mm 1:35-4.5G ED or AF Nikor 70-300mm telephoto.
_____________________
The Proud Bird Restaurant is on Aviation Boulevard in El Segundo – right at the Los Angeles International Airport, and it has a collection of vintage aircraft. In fact, this is the eighth largest private aviation museum in the world. The restaurant was founded in 1963 by David Tallichet, who, in World War II, flew his B-17 out of England over Europe. Escorting those B-17 bombers – the Tuskegee Airmen in their P51 Mustangs. Here's one of them, with its distinctive red tail.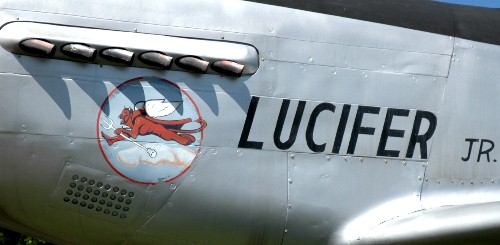 In China - as we all know from the John Wayne movie "Flying Tigers" – we were flying these. The real thing here.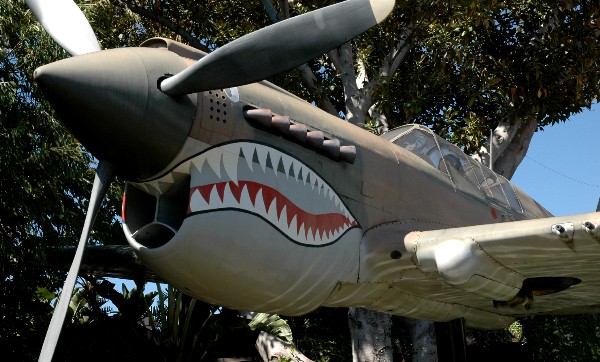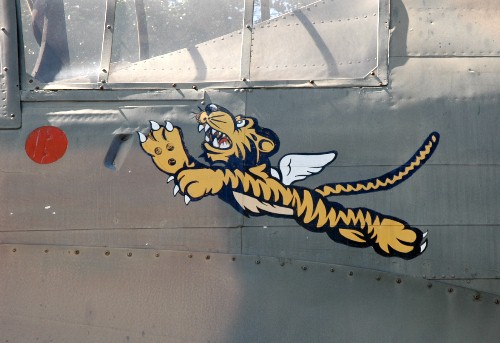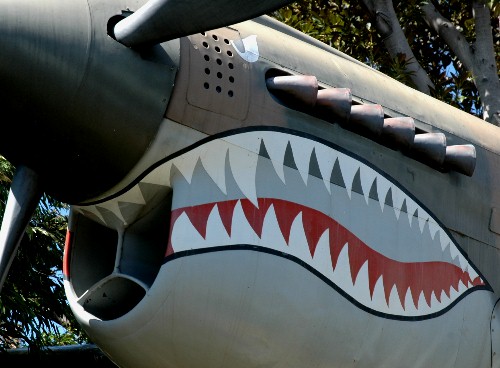 And the Brits won the Battle of Britain with the Spitfire – and here's one.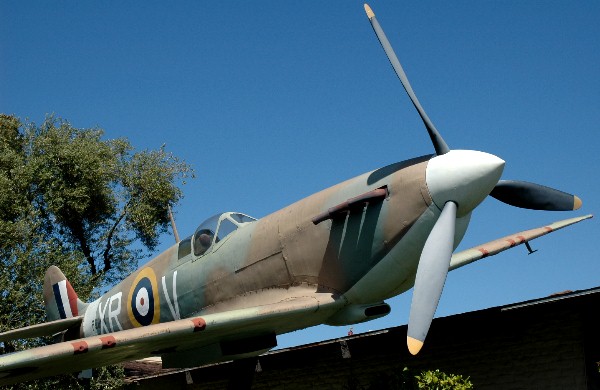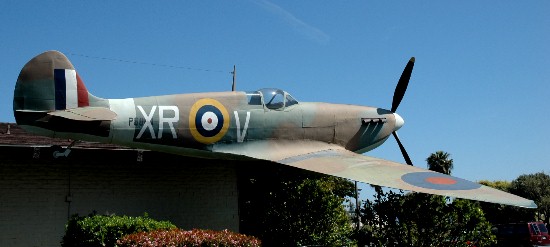 The Spitfires shot these down – a Messerschmitt ME-109

In the sixties, in undergraduate school, I spent a day or two hosting the American poet Howard Nemerov – diving him to readings around campus. We got to talking - and it seems he flew a Lockheed P-38 Lightning in the Pacific Theater in WWII – so we talked airplanes. Here's the business end of P-38 Lightning.