If you use any of these photos for commercial purposes I assume you'll discuss that with me.
Note: To see an actual-size high-resolution version of a particular photograph, click on the image. You will see the full image in a separate window. These were shot with a Nikon D70 – lens AF-5 Nikor 18-70mm 1:35-4.5G ED or AF Nikor 70-300mm telephoto.
_____________________________________
The editor of Just Above Sunset spends a weekend in and around Manhattan. Some of these photos below are part of a larger album of sixty-one photos you can find here: NYC April 8-10 2005
The symbol of a raging, expansive economy... on lower Broadway near Wall Street...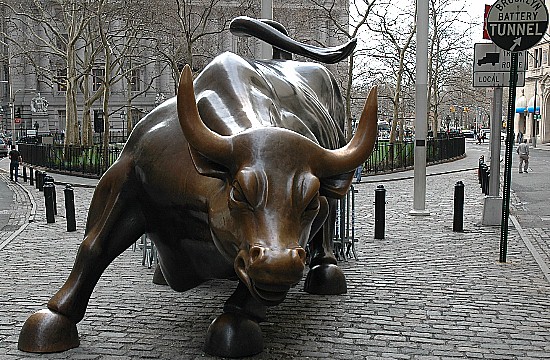 Want to buy a bridge? It's still there.

Detail at City Hall Park – the top of the fountain on a sunny afternoon...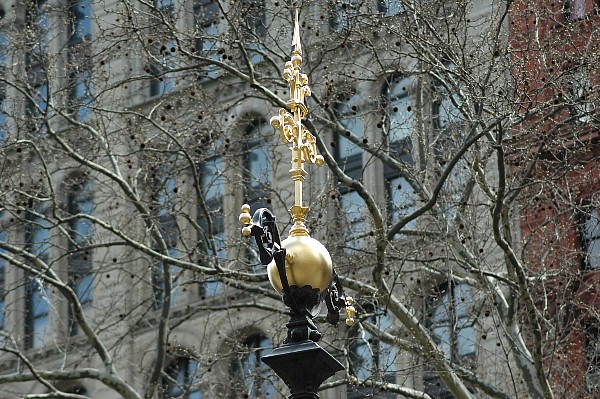 Times Square – a place of much visual clutter and some hidden chocolate…