If you use any of these photos for commercial purposes I assume you'll discuss that with me. Note: To see an actual-size high-resolution version of a particular photograph, click on the image. You will see the full image in a separate window. These were shot with a Nikon D70 – lens AF-5 Nikor 18-70mm 1:35-4.5G ED or AF Nikor 70-300mm telephoto.
____________________________
On April 14 the local staff of Just Above Sunset was on a press flight. At ten that morning the editor and Just Above Sunset columnist Bob Patterson flew out of Torrance Airport on a media flight in a restored Boeing B-17G bomber from WWII. The link will explain what this was all about. These are a few of the 132 photos we snapped. An expanded album of the photos – twenty-three shots – can be found at A Flight to the Past: Thursday, April 14, 2005
Bob Patterson in his World's Laziest Journalist column this week describes the flight.
To find out more about this B17 click here.
Here it is…

And it has a name…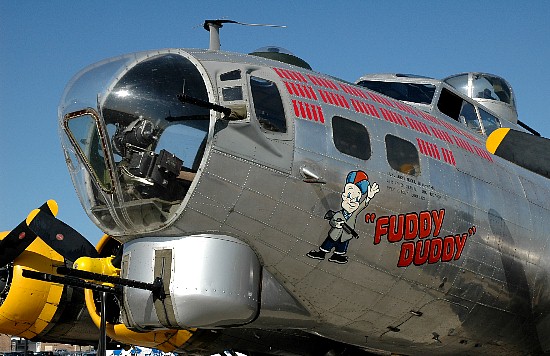 In flight, out over Palos Verdez, Malaga Bay...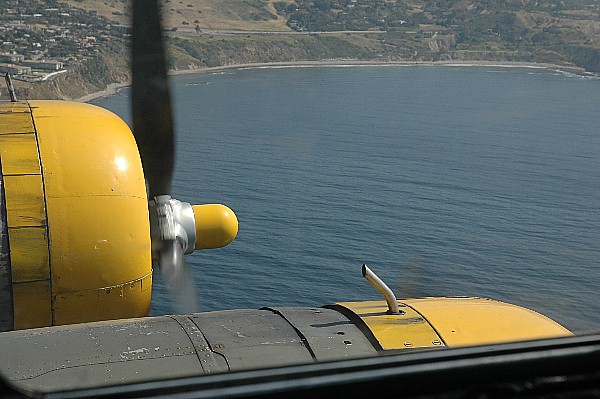 In flight - Want to bomb anything, Mister Norton?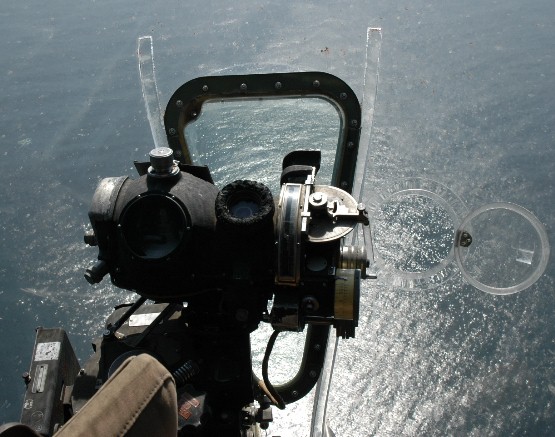 And it has its geometric appeal…