The rumor is this is the C-47 that Dwight Eisenhower used for travel in WWII – but we cannot confirm that. The C-47 was the military version of the Douglas DC-3 and this one is behind a fence at the Santa Monica Airport, almost ready for the historically correct paint job.
The original Douglas Aircraft plant was here at the Santa Monica Airport, as Rick, the News Guy in Atlanta, knows. His father worked with Donald Douglas way back when and helped start the company. So this airplane has come back to its roots.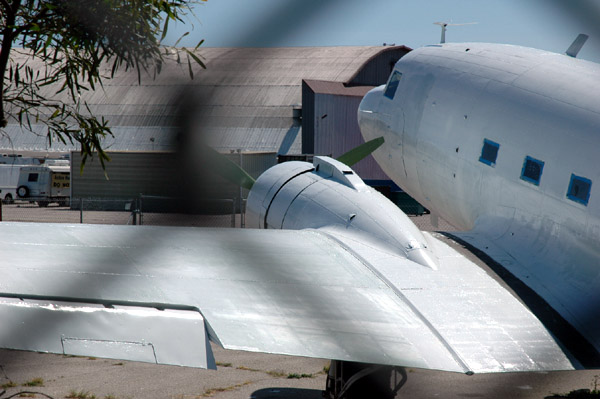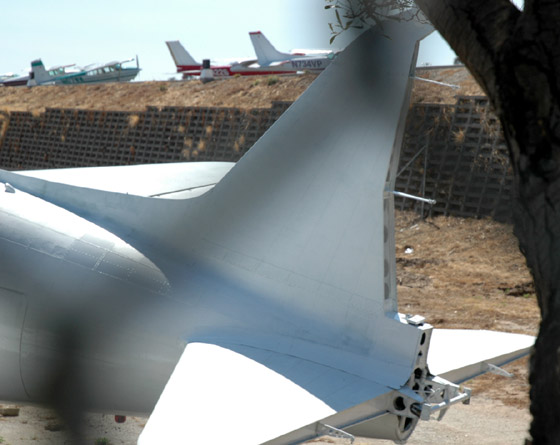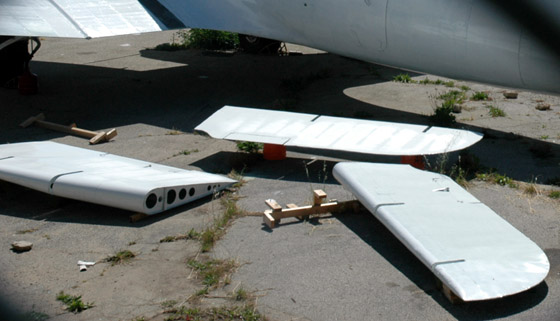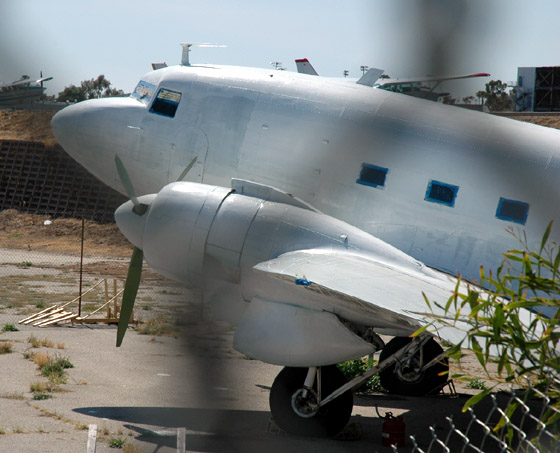 And if you like old things, there are not many of these left. It seems to be a Rockola – and it's a Johnnie's on Sepulveda.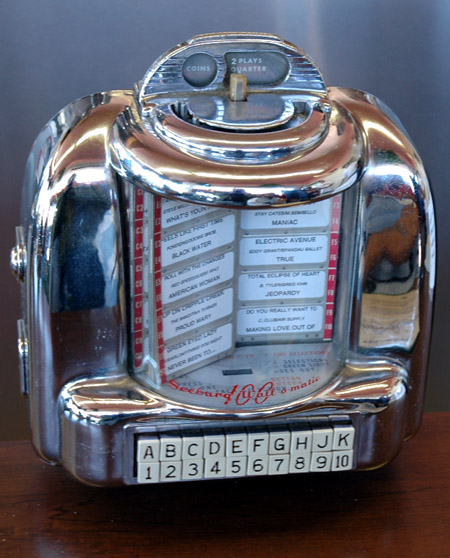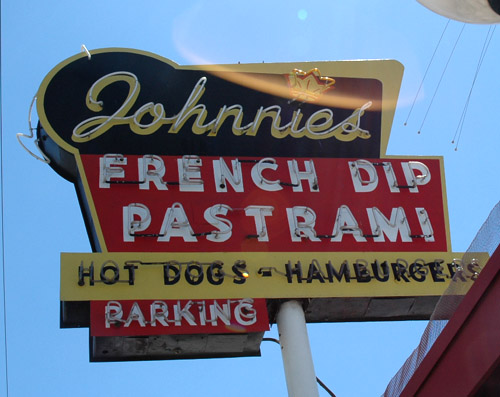 If you use any of these photos for commercial purposes I assume you'll discuss that with me. Note: To see an actual-size high-resolution version of a particular photograph, click on the image. You will see the full image in a separate window. These were shot with a Nikon D70 – lens AF-5 Nikor 18-70mm 1:35-4.5G ED, or AF Nikor 70-300mm telephoto.