Here the weather has turned, a tad early, into "Jacaranda Time" – that period from mid-May to late June when the purple jacaranda trees bloom everywhere. That would be mimosa jacaranda, of course…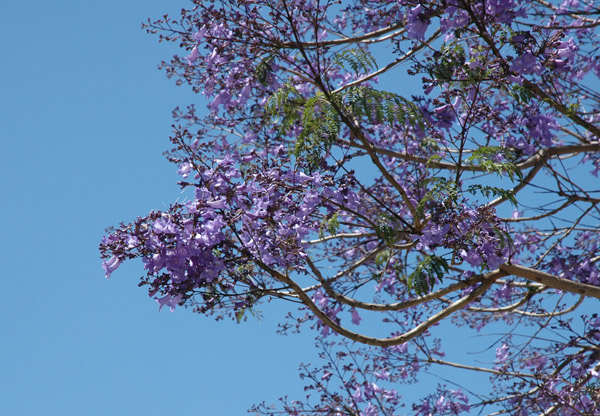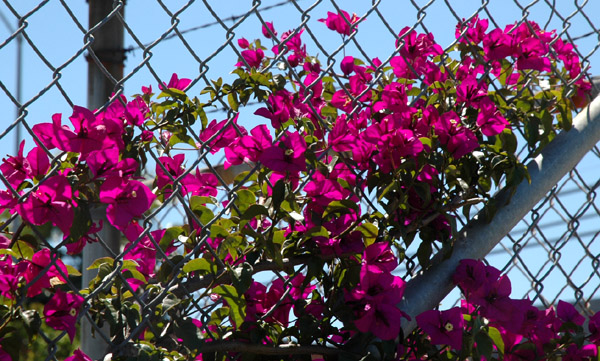 I threw the colorful blimp in for free. Why not? Outside my window a week ago...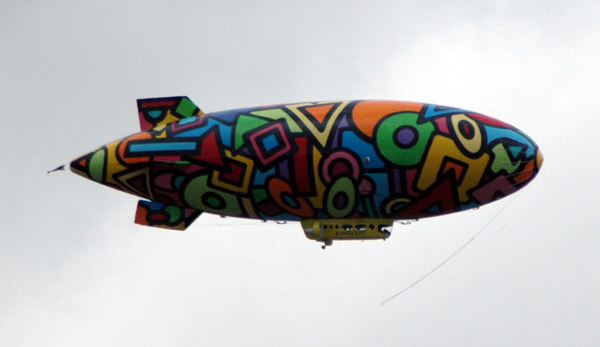 If you use any of these photos for commercial purposes I assume you'll discuss that with me. Note: To see an actual-size high-resolution version of a particular photograph, click on the image. You will see the full image in a separate window. These were shot with a Nikon D70 – lens AF-5 Nikor 18-70mm 1:35-4.5G ED, or AF Nikor 70-300mm telephoto...