Domestic architecture is the theme here – the stuff built in the Hollywood Hills, which is not like much else in the country. The entertainment industry generates a lot of money, and people spent it lavishly – with mixed results.
Visit and stand on the balcony here, look up, and note we're talking mixed-mode – brutal lime green modern over neo-French, with Monterey Revival in between…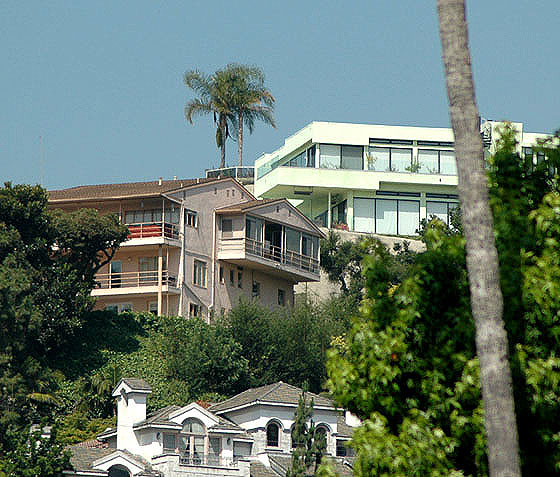 Drive up the hill and where Laurel Canyon Boulevard meets Mulholland Drive you'll find Fitzpatrick House – 1936, R. M. Schindler – a classic. But you can't stop for detail. The canyon road has no shoulders and the rapid stream of snazzy cars never pauses - piloted by irritable drivers who, these days, may or may not be armed.
Turn right on Mulholland and you find this. David Gebhard and Robert Winter in their guide to architecture out here comment that Los Angeles may have more Streamline Modern buildings than any place in the world. Here's one:
But it has a nice deck…
A photo of Just Above Sunset essayist Phillip Raines cleaning Streamline Modern glass blocks, not here, but near Atlanta…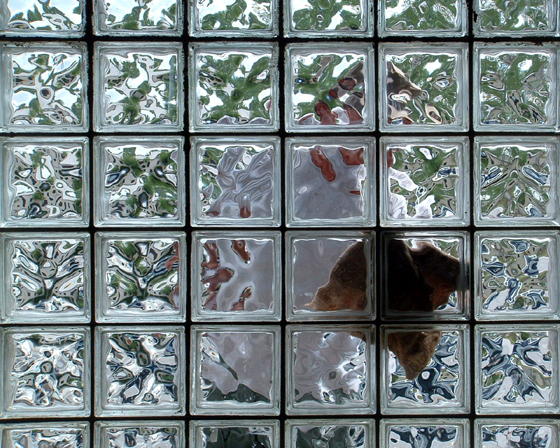 Continue east on Mulholland a few miles and you'll find the Lethal Weapon House. In the 1989 movie Lethal Weapon 2 this is where the bad guys lived – those slimy diplomats from South Africa in the days before Apartheid ended. In the film, Mel Gibson (Detective Martin Riggs) pulls down this house – he chains the support columns to his pickup truck and tugs away until it falls, and the audience, presumably, cheers. The house is still here. Must have been a model.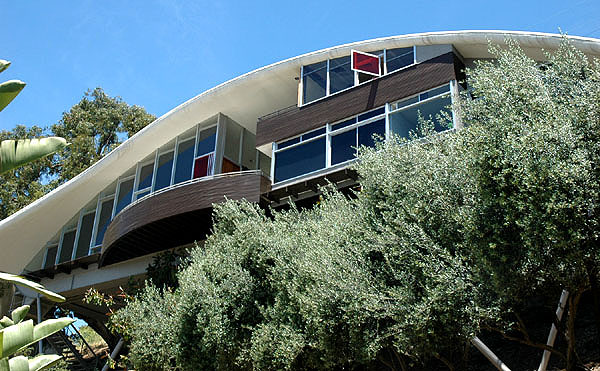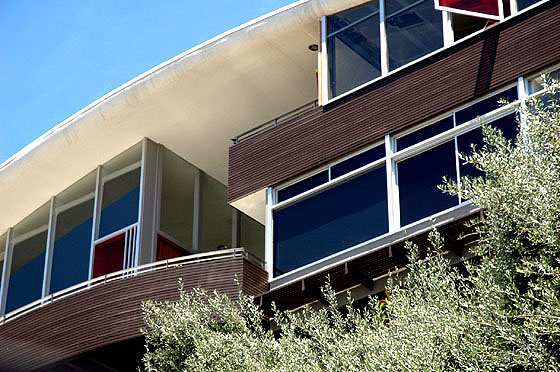 Note: The Lethal Weapon movies were produced by Ron Silver. Does he hate second rate mid-century modern architecture? Perhaps so. He owns and is restoring the 1923 Frank Lloyd Wright Storer House just above Sunset Boulevard - see these photos in these pages from last September.
Next door to the Lethal Weapon House is this thing. Riggs pulled down the wrong house.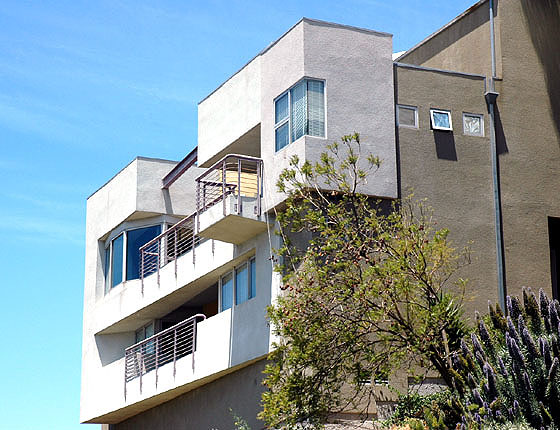 Off Runyon Canyon – proof the color is better than fancy architecture.