Last week in the pages the local photography covered the surfers in Malibu – see Malibu Calling: The Call to the Wall. Those fifteen photos did not cover the Malibu that wasn't surfing. Here are some of those shots. These are from a collection of forty-two shots now available in a separate photo album - but here you get a bit better resolution.
If you use any of these photos for commercial purposes I assume you'll discuss that with me.
There is a copyright notice at the bottom of this page, of course.
These were shot with a Nikon D70 – lens AF-5 Nikor 18-70mm 1:35-4.5G ED or AF Nikor 70-300mm telephoto.
They were modified for web posting using Adobe Photoshop 7.0
If you're not surfing in Malibu, you can be fishing at the pier: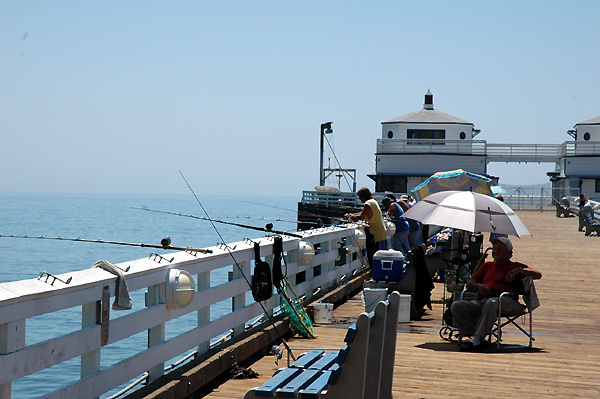 Or you can hang around the lagoon where Malibu Creek meets the Pacific. (That the Hughes Research Center on the hill – where they fired up the first working laser long ago, but now where they do government things so secret they cannot be discussed. The employees' cafeteria has a killer view. That's about all I saw of it way back when – my clearance wasn't high enough to see much more than that.)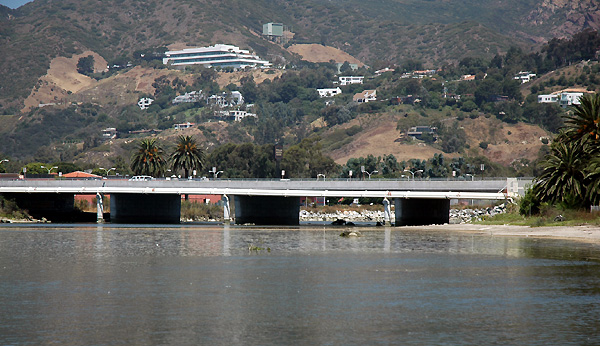 The birds at Malibu creek: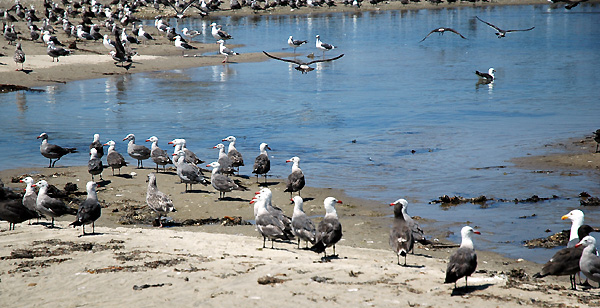 These aren't surfboards. Yes, they're kayaks.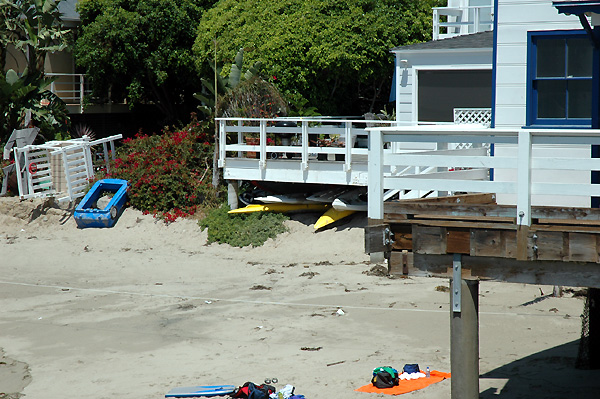 On Pacific Coast Highway – a malevolent local entrepreneur: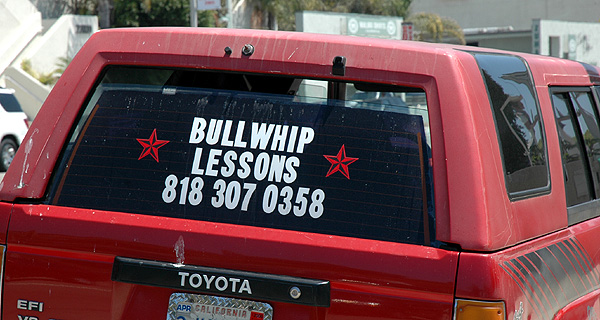 On Pacific Coast Highway – a benevolent local entrepreneur:
On Pacific Coast Highway – a French touch: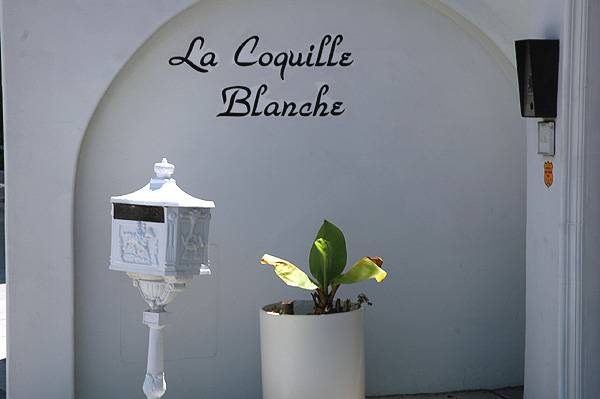 And the referenced white shell…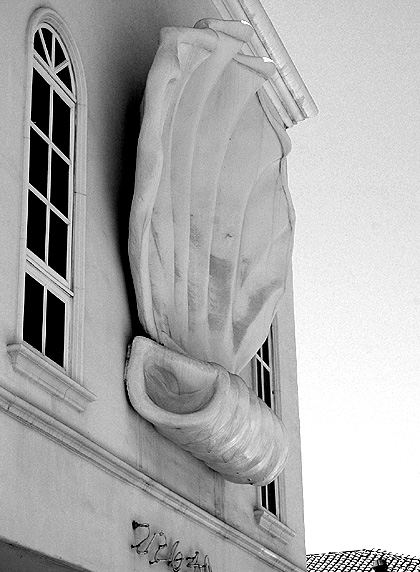 On Pacific Coast Highway - a place with threatening Mexican food!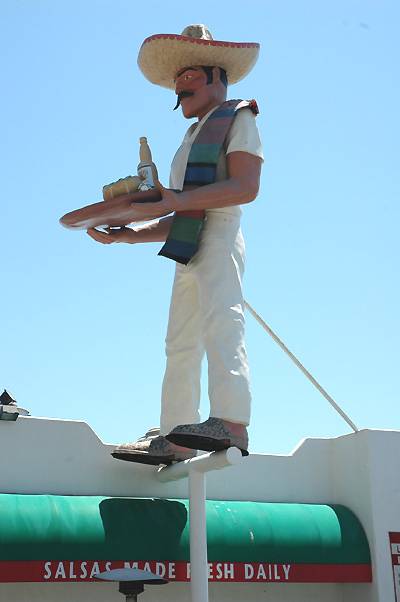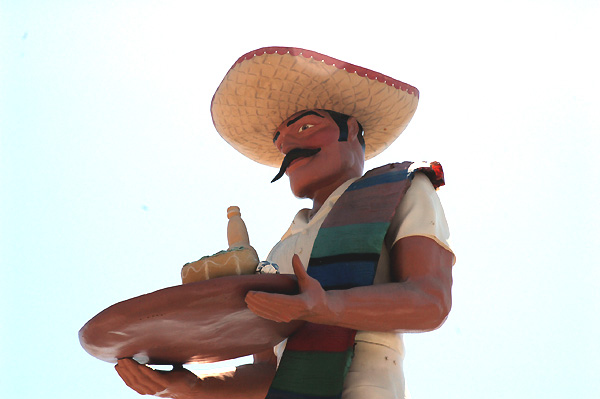 A quiet courtyard at the shore – with a cool old Buick:
Bob Patterson and I went looking for celebrities at Malibu Creek Plaza, but all we found was this joker: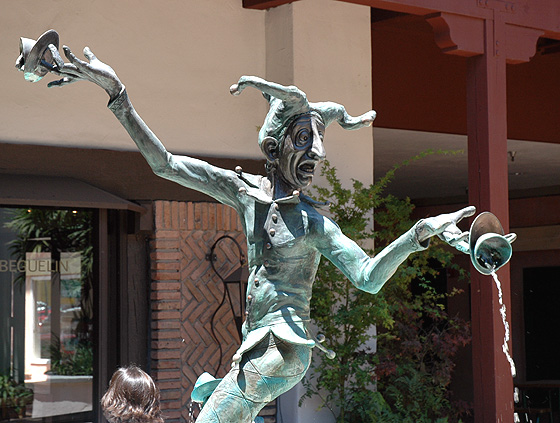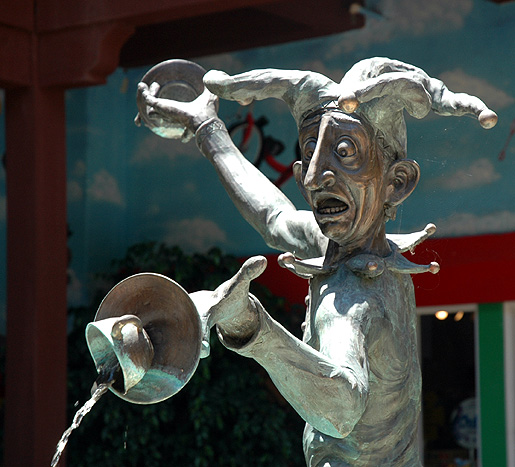 James Dean died in one of these, and in Malibu they sell replicas, at the nearby
Automotive Legends
store. Morbid? Perhaps. (Bob tells me this is a "type C" bathtub Porsche, and Dean died in a 550A Spyder. They did not have a 550 or 550A there the day we were there. They had had one, but it shipped out on the Monday of that week. Oh well.)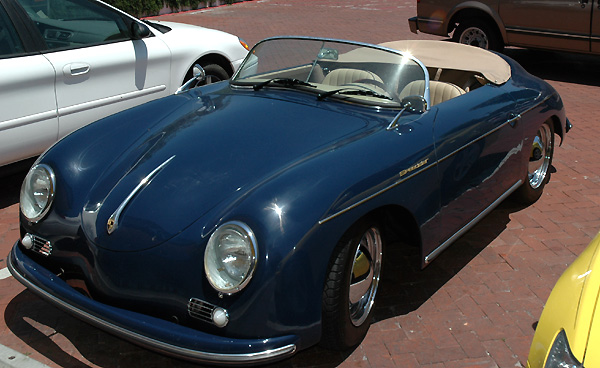 A tourist shot: